A Custom Home Contractor Of Quality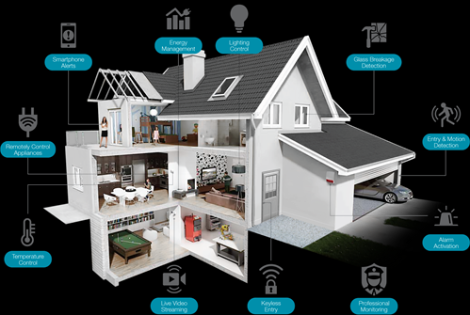 Home Addition & Remodel Cost Guides
These major Building projects can be scary and expensive. But doing homework on the front end can help you develop a firm budget, a clear vision and a more fruitful relationship with your contractors. It might also lessen the fear factor. Start with the biggest, broadest questions - What do you hope to accomplish with the project and how much do you have to spend? Then your contractors can help you work your way to the smaller questions about specific materials, etc. That kind of strategic planning should bring clarity to the project, which could be the most valuable asset you bring to the table
Design Space Modular Buildings
​​Size and Complexity of the Addition or Remodel
Some cost factors here are obvious, such as the size of a porch or extra room. But the nature of each project carries levels of complexity that might not be immediately apparent. Early on, you'll want to get a handle on how many general contractors, electricians, plumbers, carpenters or decorators you'll need to complete the project. You'll also want to consider the cost of permits and inspections. Then, budget at least some extra cushion for the unexpected. An example: Perhaps you have an older home, and when your contractors tear up your carpet, they discover structural problems with the flooring or maybe the plumbers find old pipes that need to be replaced. Hope for the best, but plan for at least a bit of the worst. 
There are convincing arguments to be made in favor of prefabricated housing.
Budget for an Addition or Remodel
Once you have your plans in place, remember that you can always make changes that modify your budget as you go. For example, maybe get a mid-grade carpet instead of the highest grade available. Wait for a sale to purchase items like paint, appliances or new windows. Use coupons. Look for rebates. If you have the time, plan your remodel or addition as early as possible and start purchasing items you know you'll need early. This way you are incurring a slight cost over time and not a large cost all at once. You may also be able to afford a higher end product that you would normally not be able to afford if you tried to purchase everything at one time.
Workers for an Addition or Remodel
Depending on how your size-and-complexity plans work out, you may find you need one general contractor, or you may find you need a team of specialized professionals. For example, if you are doing a remodel, you may want to start by consulting an interior decorator. But, as with hiring any home professionals, you want to be cautious about whom you choose. For instance, watch out for decorators who offer free services - these can actually be a manufacturer's representative pushing certain products. Besides narrowing your options, you may pay more in the long run. A flat-fee decorator might look like a great bargain at the outset, but make sure that this person won't insist on acting as your exclusive buyer agent. You don't want decorators who will steer you toward marked-up products that carry larger commissions for them. Always check prices you get from your decorator against retail.
You may also need to hire people that you didn't even think about - such as a structural engineer. The structural engineer inspects the foundation, infrastructure, curtain wall, insulation and building envelope. Through careful inspection and comparison to the approved building plans, the engineer can ensure that the actual building meets the drawings provided and that any necessary corrections are made. While this might be an extra cost that you didn't initially anticipate, the safety of your structure is paramount, and this simple exercise can save you money and legal hassles down the road.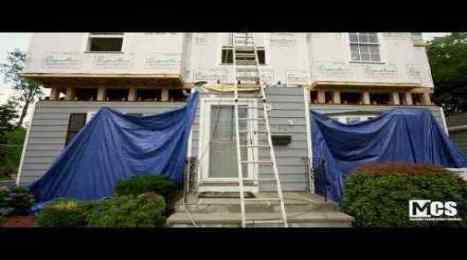 2nd Story Construction Addition Tour in Westchester, NY 
Patio Design and Installation
We have experience with many different variations to make it suit your needs...
creating unique patio designs using a wide range of stone and brick types, shapes and sizes - from bluestone and flagstone to cobblestone and brick, and everything in between
patio pavers

flagstone patios

concrete patios

stamped concrete patios

stained concrete patios

brick patios

performing patio installation

adding a decorative border

building a fire pit or fireplace

constructing a decorative wall

installing light fixtures, water features, and other electricity-powered elements

building an outdoor kitchen

deck railing

deck designs

fire pit


​landscape design
Are you looking for a patio contractor near you
Because the interior for an addition can be so involved, it's easy to forget or discount the effort needed to make the exterior shine. You will need to consider the siding and roofing materials you would like to use to finish this space. And you might weigh the quality of exterior materials against their visibility. Also in the cost of the addition, be careful to factor in the permits needed and the work needed to prepare the foundation.
The Value of Your Remodel or Addition

Yes, these big projects can be daunting undertakings. But driving the projects moment must be your goal to reap the benefits once it's done. You will have a more beautiful and functional home. And if you execute your project strategically, you'll find that its worth considerably more than when you started. Kind of makes all the sawdust and fear worth it.

Innovative thermally efficient construction
Professional installation services
Limited Warranties Available
Modular Room Addition Cost

 Modular Home Additions Cost